Skip Navigation
Website Accessibility
Continental M7 QCS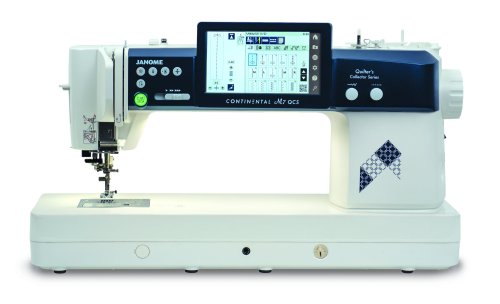 Being unique and standing out from the crowd makes sewing such a wonderful creative outlet. You can customize garments, quilts, home décor, and more. Now your machine can stand out from the rest as well. Introducing the Continental M7 Quilter's Collector Series (QCS) with a new and unique color. The M7 QCS model is built upon the superior quality and well-known Continental M7 model, a machine that has been thoughtfully designed to meet your needs. It has a large sewing area, providing you with the room, light, and line of sight necessary to create. The 7" high-definition, color touch screen is ergonomically placed on the machine for easy access and reading. Convenient features, such as computerized needle plate removal, an intelligent feed system, and an advanced integrated upper feed system will make your sewing more accessible and faster. At the same time, the brushless DC motor gives you the powerful sewing ability that you deserve.


1,300 Stitches Per Minute
All Metal, Seamless Flatbed with 13" Arm
Computerized one-touch Needle Plate
Full Color 7" HD Touchscreen
Full intensity Lighting System with 9 brighter white LED lamps in 4 locations.
Click here for brochure.